Auction Links
Top Bidders
Posparker

$10,000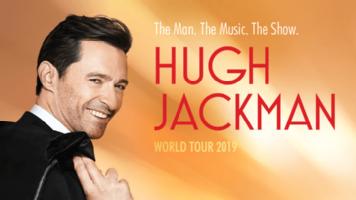 The American Tap Dance Foundation is running an online auction!
Starting on April 1, 2019, the American Tap Dance Foundation will be auctioning off TWO (2) tickets to Hugh Jackman: The Man, The Music, The Show at Madison Square Garden in New York City including a back stage MEET & GREET prior to the performance!
Date: Friday, June 28th at 7pm
You and your guest will have the opportunity to meet Mr. Jackman before the show and then sit among his friends and family!
These tickets were donated by Hugh himself and your tax deductible donation will support numerous ATDF programs including:
* American Tap Dance Center
* Concert Performances & Public Events
* Gregory Hines Youth Scholarship Fund
* Artists in Residence Program
* Tap City Youth Ensemble
* On-going Youth, Teen & Adult Classes
* Tap Teacher Training
The American Tap Dance Foundation (ATDF) is a non-profit organization committed to establishing and legitimizing Tap Dance as a vital component of American Dance through creation, presentation, education and preservation.
The Man. The Music. The Show. is the upcoming concert tour by Australian actor, musician and dancer Hugh Jackman. It will showcase material from the soundtrack album, The Greatest Showman and Broadway and Hollywood musical numbers backed by a live orchestra. Comprising 76 shows, the tour will visit the North America, Europe and Oceania. It will begin on May 7, 2019, in Glasgow, Scotland and concludes on September 7, 2019, in Auckland, New Zealand. The tour was officially announced on November 30, 2018, through the tour's website and is produced by AEG Presents, TEG-Dainty, and Robert Fox.