Donate Cash
Auction Links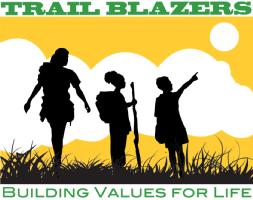 The Online Auction is Open!
The online auction for Trail Blazers' Annual Spring Benefit 2019 is now open. The auction will run from May 16, 2019 to May 30, 2019, with the live event taking place on May 30, 2019. Be sure to check back often as new items are added! Proceeds support Trail Blazers' Scholarship Fund, helping ensure that all children - regardless of family income - have access to nature-based programs where they can learn and grow through nature. Visit trailblazers.org to learn more about our mission, programs, and impact.
Let the bidding begin!
Make your bid and support Trail Blazers!
Now is your chance to not only get all the great items you want, but to do it knowing you are helping support our organization and mission. With your support, 2700 children and teens will have access to summer camp and after school programs where they unplug from technology and connect to nature, to themselves, and to each other - building skills and values for life.