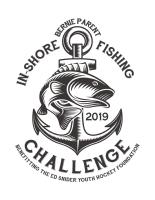 2019 Snider Hockey In-Shore Fishing Challenge Auction
Starting on May 8, 2019, Ed Snider Youth Hockey Foundation will be auctioning off a number of fun and unique fishing items in support of the 2019 In-Shore Fishing Challenge Hosted by Bernie Parent!
Join us at the Event!
Join us on Friday, June 14 "down the shore" at the Canyon Club Marina in Cape May, NJ.
BYOB: Bring Your Own Boat or "Fish with the Flyers" on the 125-ft. Atlantis Party Boat! Fishing aficionados of every level are welcome to join us at this family-friendly, charitable fishing tournament.
More info: SniderHockey.org/fishing