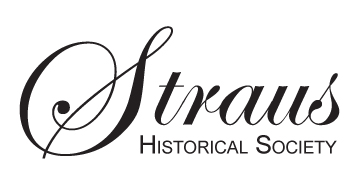 Announcing the SHS Silent Auction!
Welcome!

Starting on September 15, 2019, The Straus Historical Society will be auctioning a number of fun and unique items to raise money for the SHS Scholarship and the many Educational Projects of our organization. Between September 15th and September 29th, join us here, online, to particpate in our fundraising auction filled with a variety of items guaranteed to delight and surprise!

The proceeds of this silent auction will support the many projects SHS is currently undertaking, including our educational programs, historical preservation and digitization initiative, and our exciting SHS Scholarship Program! The Straus Scholarship Program aims to continue the family legacy of commitment to public service by awarding one, or more, $5,000 scholarships towards the continuing eduction of a graduate student whose professional goal is in the field of public service.


Give a little and get a lot in return.

Before we can hold our auction, we're asking for your help! The more items we have, the more money we can raise. Show your support by clicking on the "Donate Items" button to contribute to our auction catalog.

Whether you have 1 item or 100 to contribute, your participation is an invaluable part of our fundraising efforts. By donating an item or service directly online, you'll be helping to raise money for our organization and, you'll receive a mention on our site that can link back to your own web page!


Tell your family, friends, and community!

Participate anywhere and anytime: from the comfort of your couch, or during a break at work, on vacation or in the middle of the night! Let the bidding begin!

If we don't have something you want to bid on, you can still contribute by clicking the "Donate Now" button.

You can stay connected to all the details via our facebook page.
Make Your Bid to Support the Ongoing Mission of Education and Public Service
Now is your chance to not only get all the great items you want, but to do it knowing you are helping support our organization's educational and historical mission as well as the Scholarship Program.