Featured Sponsors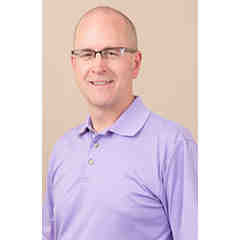 Dr. Charlton & Kathleen Wilson
Donate Cash
Auction Links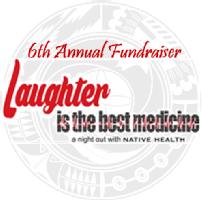 The Auction is Now Open!
Browse our catalog of beauiful jewelry, clothing, art, and much more!
This is your last chance to hang out with TATANKA MEANS, Comedian and Actor, and make your bid on a exclusive "Meet & Greet" Package. Plus TWO Admission Tickets to our LIVE EVENT, see details below.
Starting on September 18, 2019, at 12 PM NATIVE HEALTH will be auctioning off a number of fun and unique items to bid on to raise money for our organization.
The auction will end on Saturday September 21, 2019 at 6:00 PM.
Check out what fun items we will have available. We will be adding items daily, so come back often to see what new items we have.
If you will not be attending the live event to pick up your winning bid, please note there will be a shipping charge included with the final payment. Please contact us if you have further questions.

Thank you to all our donors who have generosly contributed to our online auciton! We appreciate all your support and for making this auction a success!



Come to our Live Fundraiser Event and join us for fun & laughter!
Join us Saturday, September 21, 2019 for the 6th Annual Fundraiser Laughter is the Best Medicine: A Night out with NATIVE HEALTH!
You will enjoy an evening of comedy and community awards recognition. NATIVE HEALTH understands that the depth of service is reflected in the people who have dedicated their lives in service roles and is proud to present this year's NATIVE HEALTH Founders Awards:
Mr... Roy Johnston, the 2019 Community Health Champion for his commitment to serving the American Indian community in Phoenix by providing long lasting mental health services.
St. Mary's Food Bank, the 2019 Community Partner for their dedication to alleviate hunger and distribution of food to improve the quality of life for Arizonans in need and partnering with NATIVE HEALTH to expand reach to the American Indian populations.

Get ready to make your BID, an online auction kicks off the fundraiser, be sure to check back to see what exciting items have been added.
Put your laugh face on as you'll experience a comedy performance by Award-Winning Native American Comedian and Actor, Tatanka Means, who will bring smiles and laughter. Step up to the amusing photo booth, by Moonlit Dreams Photography, to capture the magic of the moment. Enjoy music from local artist, Fargo Arizona and, be ready as Illusionist and Magician Craig Davis will awe you with his sleight of hand tricks.
General Admission Tickets are $55!
Location: Madison Center for the Arts
5601 N. 16th Street, Phoenix, AZ 85016
Date & Time: Saturday September 21, 2019
4:00 Pm - 7:00 PM
Click here

to purchase your ticket today!
Thank you to our event Sponsors and Underwriters! We couldn't do this without your support!
Exclusive "Meet & Greet" Packages Now Available! Check them out!