Donate Cash
Auction Links
Top Bidders
yz3333d5f

$804

sw3bb8ac6

$155

swf1a201a

$139

dando

$132

dlawharper

$125

debrajoest

$99

nperez17

$99

1stbobalu

$93

FORSECRETS

$89

Mail2DJC

$82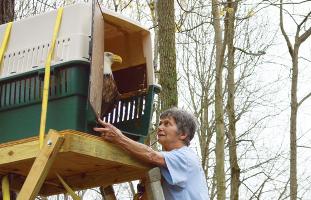 THE SUMMER ONLINE AUCTION IS NOW CLOSED!

Thanks to everyone who participated - whether you donated an item or placed a bid!
Items will be shipped to the address on file as soon as credit cards have cleared. If you have any specific shipping requests, please contact Diane @ diane_broadbent@bellsouth.net as soon as possible.

EVERY PURCHASE HELPS SAVE ANIMALS!
Broadbent Wildlife Sanctuary is a 501(c)3 nonprofit organization in Kentucky whose mission is to rescue sick, injured and orphaned wildlife throughout the state. Our staff works 365 days a year to provide care to wildlife in need, with the goal of rehabilitation and release back into their native environment. Our staff, including a veterinarian and state and federally-licensed wildlife rehabilitators, provide medical treatment as well as loving supportive care to thousands of animals each year. Hundreds of wildlife babies are raised in our nursery and released each year. Broadbent also serves as a safe haven and a lifelong home for abandoned or abused exotic birds and other former pets, including horses, emus and many more. One of our main priorities is educating children and adults to co-exist with wildlife and to respect all animals.
For more information on Broadbent Wildlife Sanctuary, visit our web site at www.BroadbentWildlife.org, and don't forget to check us out on FACEBOOK!
For more information on donating an item or becoming a Sponsor, contact Diane at diane_broadbent@bellsouth.net.