Donate Cash
Auction Links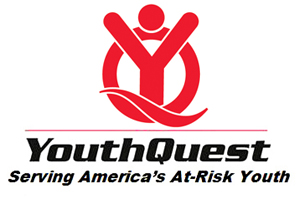 Our Online Auction Is Open!
This is your chance to get high-quality, specialized 3D printers and accessories at bargain prices while you support our mission to help at-risk teens become successful adults.
YouthQuest's 3D ThinkLink Initiative gives young people the knowledge, skills and experience they need to prepare for continued education or entry-level jobs in STEAM-related fields. We use instruction in 3D design and printing as a vehicle to teach critical thinking and problem-solving skills, encourage creativity and boost self-confidence. Since 2013, we have reached more than 300 students, including teens on the autism spectrum at the PHILLIPS schools in Northern Virginia and dropouts seeking a second chance at National Guard Youth ChalleNGe Programs in Maryland, South Carolina and the District of Columbia.
As our program evolves to focus on vocational training and workforce development for underserved youth, we're raising money by selling some of the professional gear we no longer use in our 3D ThinkLink Lab in Chantilly, Virginia.
This fundraiser will run until 11:00 pm, Eastern time, on October 7, 2019. Please share this auction page with anyone you know in the 3D printing/additive manufacturing community.
You can even help us without bidding in this auction by using the Donate Cash tool on the right side of this page.