Featured Sponsors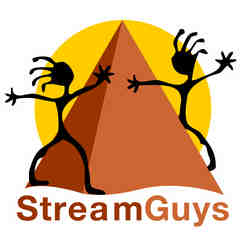 StreamGuys
Donate Cash
Auction Links
KEET Auction
Last Day to Pickup & Pay:
Friday Dec. 6th 2:00pm
TO PICK UP AND PAY FOR YOUR ITEMS:
DEADLINE: FRIDAY, DECEMBER 6TH, 2020
HOURS: MONDAY - FRIDAY 10AM-2PM

LOCATION: 7246 HUMBOLDT HILL RD, EUREKA, CA 95503
IF YOU NEED TO MAKE ARRANGEMENTS TO PICKUP AND PAY OUTSIDE OF THOSE HOURS, PLEASE CALL 707-445-0813 TO MAKE AN APPOINTMENT
Live Event Details
November 18 - 21
Live at 7:00pm (PT) on KEET-HD and KEET.ORG
Volunteers will contact the winning bidders each night to confirm and provide more information on how to pick up and pay for items.
Thank you for supporting Public Broadcasting!
Hundreds of businesses donate items to KEET-TV's longest-running fundraiser, the LIVE televised auction. Donating to the auction is a great way to support KEET-TV and put your business in the spotlight. KEET-TV's 2019 Fall Auction is LIVE November 18 - 21 at 7:00 PM (PT) on KEET-TV and KEET.ORG.
Our goal is to raise $13,000. The funds will go toward new projects, like KEET's North Coast Cuisine and Live from the Old Steeple.
Watch the live auction on KEET-TV or KEET.ORG on November 18 - 21 at 7:00 PM (PT), and call 707-445-0811 early and often to place your bid of support for KEET-TV.
Thank you very much to the hundreds of North Coast businesses and artists who donated their talents and treasures to the KEET auction, and a special thanks to the caterers who prepared and delivered delicious dinners for our volunteer crew each night. We appreciate you!