Featured Sponsors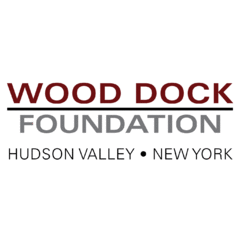 Donate Cash
Auction Links
Join us as we honor Lisa Krause and her family
for their dedication and generosity to the Woodstock Day School.
Saturday, November 2nd, 2019
Come to the Party! Wear your best mask! See live circus acts! Enjoy fantastic food by Blue Mountain Bistro! Dance to great music produced by DJ Mikey Palms! And most importantly, bid on items donated by local artists, individuals and businesses to help support our School!
Where's it happening?
This year's auction will be held at the amazing BSP, located at 323 Wall Street in Kingston, NY 12401. WDS Parent Tom Pace and his event production company Space Mgt has volunteered to deck it all out, so expect it to be Spectacular!

How can you donate to the Auction?
Click on the "Donate Items" button to contribute to our catalog!

What's on offer this year?
Vacation experiences, handmade jewelry, dinners at some of the Hudson Valley's most happening restaurants are just some of the items guests have bid on at past Woodstock Day School auctions. Donate an item or service and join our educational mission that prioritizes small classes, excellence in teaching and creative, experiential learning in an end-to-end community that teaches citizenship and compassion.
Live Event Details
Sat Nov 2, 2019
6PM - 11PM EDT
BSP
323 Wall St. Kingston, NY
Add to My Calendar
Get Directions
Come enjoy the Magical, Mystical Carnival Masquerade at BSP in Kingston!
Doors open at 6 to start the Silent Auction, drinks and food until 8 followed by the Live Auction and dancing!
DJ Mikey Palms! Circus Acts! Blue Mountain Bistro! Amazing Friends and a Great Cause! What more could you ask for?
Become a Sponsor
Sponsorship is a great opportunity to promote your business to many members of our vibrant and diverse community. Direct mail, email, and social media updates about this event will directly reach over 900 families in the Hudson Valley. This number includes 200 highly-engaged year-round families spread throughout five counties, alumni families, and a dedicated, community-minded team of faculty and staff. Our media also reaches a large number of summer camp families – city-dwellers who spend weekends and vacations here in the Hudson Valley.
For more information or setting up a Sponsorship, please contact Susy Bardel or Nancy Finelli at: auction@woodstockdayschool.org or call the School at 845-246-3744 ext. 105.