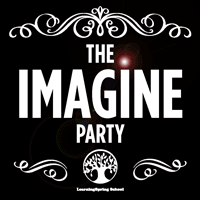 Start your bidding!
LearningSpring School (LSS), a NYC school for children on the autism spectrum, invites you to support The Imagine Party auction. The auction will run from Wednesday October 2, 2019 to Saturday November 16, 2019.
LSS is committed to advancing the social, developmental and academic growth of its students through pioneering educational and therapeutic strategies in order to prepare each child to participate in the wider community.
Proceeds from the auction support our school and our amazing students!