Featured Sponsors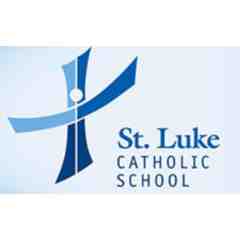 Donate Cash
Auction Links
St. Luke Gala is March 14, 2020.


Get your tickets now for this fun night of food, drink, & music -
as well as the opportunity to bid on these great auction items!
Ticket sales end March 7th. Get your tickets today!
Classroom and online exclusive items are available for online bidding starting March 1st 2020 until 7:45pm CST on March 14th.
St. Luke School is proud to be part of the Plain community for over 140 years. Our Home & School Committee is a parent-run organization that supports the school in a variety of ways, including supplementing the budget. Thanks to fundraisers such as this we are able to help keep the cost of tuition lower for our families. Please know that any donation is greatly appreciated.
For more information, please do not hesitate to call St. Luke Catholic School directly at 608-546-2963 or email us at stlukeschoolgala@gmail.com. We would be happy to answer any questions you may have regarding this event.
Live Event Details
Sat Mar 14, 2020
6PM - 9PM CDT
WI Riverside Resort
S13220 Shifflet Rd., Spring Green, WI 53588
Add to My Calendar
Get Directions
Saint Luke's Gala is a night of food, drinks, dancing, and live & silent auctions. This year's menu is a buffet featuring prime rib and chicken parmesan.
Proceeds go directly toward fine arts, enriching field trips, various educational programs and extracurricular activities at Saint Luke School.
Check out these amazing LIVE AUCTION items!