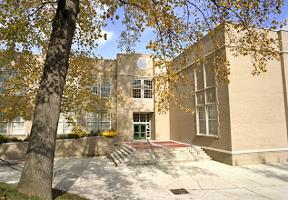 The CCES 2019 Brick Campaign
The Chevy Chase Elementary School Brick Campaign is now active! This is our first fundraising event of the year and will run until January 10, 2020 with proceeds going to the Chevy Chase Elementary School Educational Foundation.
The CCES Educational Foundation is the fundraising arm of the Chevy Chase Elementary School. Our mission is to work cooperatively with the administration, faculty and the Chevy Chase Parent Teacher Association to fund capital projects connected to the school's physical plant and grounds. Additionally the foundation identifies and funds school-wide technology needs which benefit all Chevy Chase Elementary School students.
Our projects vary in scope but are geared towards ALL students including the Center for Enrichment. Your generous support helps raise funds to support the education of our children and continues the valuable programs that benefit our community. Some recent projects include the Mindfulness room, water filling stations, lunch tables in the cafeteria and a contribution to the 5th grader gift of the courtyard pergola. The project this year will be renovating the library including a brand new Makerspace!
Consider leaving a legacy for your family by purchasing an inscribed brick in the front courtyard.