Featured Sponsor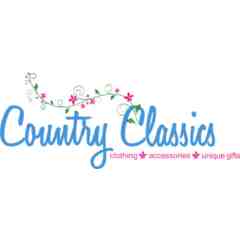 Country Classics
Donate Cash
Auction Links
Thank you for supporting the Glenview Methodist Preschool 2020 Online Auction!
Our auction is now CLOSED!
THANK YOU for bidding and your support of Glenview Methodist Preschool! We hope you enjoy the item(s) won on our on-line auction.
Please plan to pick up your item at the preschool at one of the following times:
Wednesday, January 29 or Thursday, January 30
During drop-off (9-9:30am) & pick up times (11:15-11:45am)
727 Harlem Ave, Glenview, IL, 60025
If you are not a Glenview resident and wish to have the item shipped, USPS shipping costs will be added to the total winning bid of your item only if the item will not fit into a standard sized envelope. Items will be shipped by the end of the week.
Questions: email donations@glenviewmethodistpreschool.com
There will also be a live event on February 1, 2020 for the GMPS friends and families to attend. We are accepting donations for the silent and live auction. Purchase tickets to attend or contribute toward a teacher's ticket by clicking "Order Tickets" below.
A BIG thank you to all who have supported our efforts!!
We'd like to thank all the GMPS parents and businesses that have made this event possible. GMPS has been enriching children's lives for 55 years and each year we strive to bring new learning opportunities to our young students. Its nothing short of a small army that works tirelessly to bring this fundraiser together. We hope you enjoy bidding on all the great items and supporting our school at the same time!
Live Event Details
Sat Feb 1, 2020
7PM - 11PM CST
The Glen Club
2901 W Lake Street Glenview IL 60026
Add to My Calendar
Get Directions
Please join us for what promises to be a fun night to support GMPS. We will be auctioning off a number of fun and unique items to raise money for capital improvements to our preschool. Items will include wine & spirit baskets, items from local retailers and more! It is also a chance to sign-up for a number of wonderful parties hosted by our GMPS families that take place in the late spring.
Cocktail attire, hors d'oeuvres & dessert will be served, and there will be a cash bar.
Tickets to attend this event can be purchased by clicking on "Order Tickets" to the right. Please also consider donating towards a teacher's ticket, which can be done through the same portal as mentioned above.