Top Bidders
ck6110e60

$1,605

hj8014811

$1,458

Cristofor

$1,101

Micearenice

$878

stephros

$813

kkea7ddf6

$800

slafc9f04

$791

jt60ca4dc

$395

rm8722d4b

$350

elf5e8835

$350
Help Robinson's Scholarship Fund.
Join us in giving (and shopping)!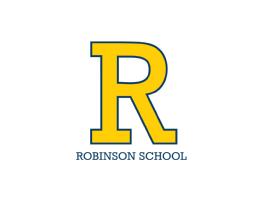 This year, join us for an event that truly represents the season and its spirit of giving, our Online Christmas Auction. Bidding opens on November 16th and closes on November 30th at our Christmas Tree Lighting event. The funds raised from the Christmas Auction will support our scholarship fund.
Starting on November 18, 2019, Robinson School will be auctioning off fun and unique items to bid on to raise money for our organization - and the more items we have the more money we can raise, so we're asking for your help.
Robinson School's student community is defined by deep and varied individual strengths that reflect multiple nationalities and economic backgrounds. The Robinson Scholarship Fund ensures the best students thrive at Robinson, regardless of their financial need. Our Scholarship Fund allows promising children with limited family resources the benefits of a Robinson School education, while enriching the lives of their classmates and teachers.
Your participation is an invaluable part of our fundraising efforts. By donating, you'll help raise money for our Scholarship Fund, and you will be investing in the future of our youth. a worthy cause. Please share with friends and family all over the world, the auction is open to all.
If you want to make a donation or have any questions, please contact us at tbaez@robinsonschool.net.
These are just some of the items on our auction! Click on "View All Items" every day to see what new items are added!