Auction Links
Top Bidders
montecristo

$3,600

rsacc33cc

$2,500

sm48ce06e

$1,625

ap881adb5

$1,196

rg3b655d8

$750

ds100d9c7

$701

dg0ba2faf

$700

jr84f3b9f

$440

de9966e21

$370

ame72a61c

$350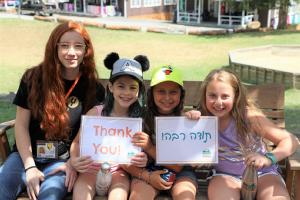 The Ramah Berkshires Online Auction is Open!
Our online auction to support Ramah Berkshires will open on Monday, December 2nd at 10 am, and close on Saturday night, Dec. 7th, at the end of our Annual Gala (11 pm)!
Don't miss your chance to win these fabulous items and experiences, perfect Hanukkah gifts for your friends, family, or for yourself! And all proceeds will directly support Ramah Berkshires!!!
Live Event Details
Ramah Berkshires Annual Gala 2019/5780
Honoring Dr. Hugh Pollack and celebrating 24 years of the Ramah Basketball Association (RBA)
Advance Ticket Reservations REQUIRED
Call 845-832-6622 ext. 118
Make Your Bid to Support Ramah Berkshires
Now is your chance to not only get all the great items you want, but to do it knowing you are helping support our organization and mission.