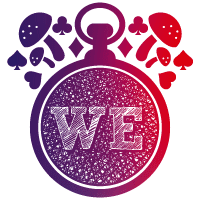 Welcome to Walgrove in Wonderland!
The online portion of Walgrove in Wonderland is now open! Don't be late for this very important date! Bid on restaurant gift cards, amusement parks, kids' camps, amazing fashion and more! And please spread the word!
The auction closes 10pm Pacific Time March 8, 2020.
Shop to make a difference - off with your bids!
Live Event Details
Sat Feb 29, 2020
7PM - 11PM PST
Neyborly at Mar Vista
12503 Venice Blvd, Los Angeles, CA 90066
Add to My Calendar
Get Directions
Join us for a night of dining, dancing, drinking and donating with your wonderful Walgrove community. Featuring chance winnings, live and silent auction, a chance to win Studio Art paintings made by the kids, the unveiling of the Spring Walgroovies and Nikki's amazing catering!
This year's theme, "Walgrove in Wonderland", combines this year's Musical Theatre production with our collective hope to keep Walgrove wonderful!
Don't be late for this very important date!
Purchase your early bird tickets, only $35 per entry (that is $20 off per couple!) by February 14th. Otherwise $45 per entry after that and $50 at the door!
Take a trip down the rabbit hole with us! Book your sitter and leave the kids home for this one. Off with your bids!
Make Your Bid to Support Friends of Walgrove!
Now is your chance to not only get all the great items you want, but to do it knowing you are helping support our organization and mission.