Auction Links
Top Bidders
bh21a2595

$11,000

gearmanpb

$850

vgdf026d8

$550

cgd342fb4

$400

cw79a17c8

$380

tcd404817

$341

sh24654cf

$290

mh0ef3eac

$272

jbf08bb16

$250

ashleyzara

$250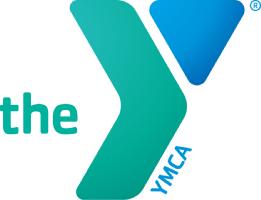 More than ever, your YMCA needs YOU!
COVID-19 has impacted every community on earth. During such times of crisis, it is often the most vulnerable among us who suffer the most – this is especially true for our neighbors living in poverty. This pandemic threatens our area's poorest residents, and the organizations supporting them, in an extraordinary way.
So at Waynesboro Family YMCA, we've shifted our programs and our focus so the Y can continue to do what we do best: stand as an ally and a leader in community action and support. With our partners on the frontlines (including our generous sponsors), we are already taking immediate action to address this challenge in our community.
We need your support right now, or the
long-term impact to our area could be catastrophic.
To help our endeavors, the Y's first-ever online auction is now open and will run until 11:59 p.m. ET April 30, 2020. All proceeds will benefit your local Waynesboro Family YMCA, a registered 501(c)(3) nonprofit, as we continue our work to support area residents with the greatest needs - before, during, and after COVID-19.
We take the YMCA focus areas of Social Responsibility, Youth Development, and Healthy Living seriously, especially in these difficult times. Since day one, Waynesboro YMCA has been at the table with local government agencies, schools, religious groups, and civic organizations. We're working every day to find safer and more efficient means to be of service to our most vulnerable neighbors.
But we need your help! Your auction bids and generous donations give us the critical funds we need to continue our work in the community. We need your support so the Y can keep providing financial, physical, emotional, and spiritual support to those in our area who need it the most - now more than ever. Your gift truly has the power to change lives, and this auction offers something for every budget, interest, and shopping list.
As an added bonus, by bidding on items from local small businesses, you're helping to support our area's economy - so Waynesboro comes back stronger than ever!
Please share this auction with your friends and family -
and let the Bidding For Good begin!
Check out these amazing auction items!