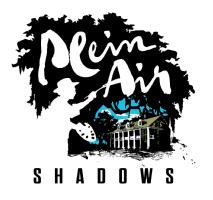 The Online Sale is Open!
The Shadows Plein Air Fine Art Sale - Through the Years is now open. The online sale will run from March 20th, 2020 to May 31st, 2020, with proceeds going to the Shadows-on-the-Teche in order to support art education and preservation of this historic site.
The fine art available for purchase is from all six years of the Shadows-on-the-Teche Plein Air Competition, from its beginning in 2015 to what would have been the six annual competition in 2020. After this year's cancellation due to COVID-19, current and former juried artists worked with The Shadows to launch this one-of-a-kind event. This online sale allows people the opportunity to view phenomenal artwork from talented artists and add a little piece of our beautiful Acadiana region to their home.
We appreciate your support!
ADDITIONAL INFORMATION
All of the paintings can be shipped for an additional fee, which includes insurance up to the purchase price of the artwork. Some of the items are available for local pickup in New Iberia, LA. Details on shipping can be found in the description of each item.
Louisiana State Tax of 4.45% will be charged on all purchases. The tax has been rolled into the price of the item.
The processing fee of 3.4% will be included in the final charge.
For questions, please contact Shadows@ShadowsOnTheTeche.org.
Make Your Purchase to Support Shadows-on-the-Teche!
Now is your chance to not only get unique works of art but to do it knowing you are helping support our organization and mission.