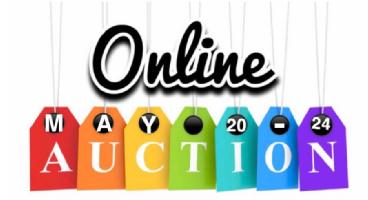 GOOD SHEPHERD CLINIC
Good Shep Shop: A Virtual Auction Fundraiser
Beginning May 20, 2020 GOOD SHEPHERD CLINIC with the help of our High School Teen Board and the support of our amazing sponsors: Downtown OKC, Midtown Renaissance, Remington Park, and Valliance Bank. We are excited to bring you Good Shep Shop: an Auction centralized around supporting local OKC businesses and helping Good Shepherd Clinic navigate this tough time.
We will be auctioning over $7,000 worth of delightful gift card packages from restaurants, local attractions, retail establishments, original art pieces, and other fun and unique items that could be all yours!

No buyer's remorse here because every dollar raised goes toward helping Good Shepherd Clinic to continue providing life saving healthcare to the medically under-served population of OKC. Join the fun and show your support by participating in Good Shep Shop from the comfort of your own home. There really is something for everyone so invite your friends, colleagues, neighbors, and family!

Give a little and get a lot in return.

Whether you bid once or one hundred times your participation is an invaluable part of our fundraising efforts. All are welcome and the entire community will find something to enjoy. The Auction will close on May 24 @ 10:00 p.m. so be sure to place a bid on your favorite items before someone else does!
Our Charitable Partners: Downtown OKC, Midtown Renaissance, Remington Park, & Valliance Bank