Featured Sponsor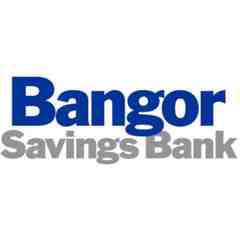 Bangor Savings Bank
Auction Links
Top Bidders
hp6841ade

$11,220

jdd079239

$3,040

hsf1e0299

$2,200

$2,107

LoveStrive2020

$1,346

pc2408de3

$1,195

gm7bc29ca

$1,090

dbc57c63c

$1,030

rs2cab9ea

$815

drae30c4d

$812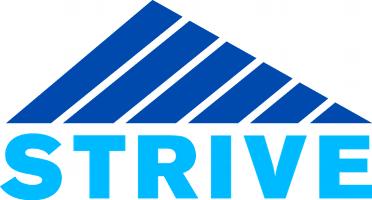 Welcome to STRIVE's 16th Annual Auction- The Virtual Edition!
ONLINE BIDDING will be open Wednesday, October 21st at 6pm- Wednesday, October 28th at 11:59pm!
Hello STRIVE Supporters!

Thank you for "attending" STRIVE's 16th Annual Auction! Your support is more important than ever this year, and all proceeds benefit STRIVE Programs and over 1,000 tweens, teens, and young adults with intellectual and developmental disabilities. Happy Bidding!
Here is some information on the event!
STRIVEs 16th Annual Auction will be held from Wednesday, October 21st, beginning at 6pm and will remain open for one week, closing at 11:59pm on Wednesday, October 28th. The event will be held online only.
Here are some Frequently Asked Questions:
Registration: This year, registration is not necessary. Anyone may visit our auction site. You WILL need to sign in to make a bid. Need help? Here are 2 short videos you can watch on how to register and bid!
This link will show you how to register and bid on your computer: https://youtu.be/XOo9WNrfXR0
This link will show you how from a mobile device: https://youtu.be/1g_iOLGHAuk
Any questions- please email us at any time at auction@pslstrive.org!
Payment Options: Guests can pay for items and/or make a donation using all major credit cards.
How will I know if I won something? We think you will like the Bidding for Good website. It allows you to make bids in advance- up to a certain level that you determine, OR you can continue to visit the page regularly and make a bid. You will be notified by email if you are outbid, and also if you win the item at the conclusion of the auction. Please watch your junk/spam folders for updates from STRIVE and Bidding for Good about the auction!
What are the automated bid increments?
We will be using automated bid increments. Automatic increments are set by default. If you leave the Bid Increment field blank when creating an item, the system will default to these increments. The automatic increments are designed to increase gradually as the leading bid increases.

Leading Bid: $1.00 - $99.99 -- Bid increment: $5.00
Leading Bid: $100.00 - $199.99 -- Bid Increment: $10.00
Leading Bid: $200.00 - $499.99 -- Bid Increment: $20.00
Leading Bid: $500.00 - $999.99 -- Bid Increment: $50.00
Leading Bid: $1,000.00 - $4,999.99 -- Bid Increment: $100.00
Leading Bid: $5,000.00+ -- Bid Increment: $200


When can I pick up my item(s): This year, we will be holding multiple drive through pick up events at STRIVE. STRIVE is located at 28 Foden Road, in South Portland. These pick up events will be held on:
-Friday, October 30, from 8:30am-3:30pm
-Saturday, October 31, from 8am-11am
-Monday, November 2nd, 6-8pm

If you have purchased items that can be mailed, such as a gift certificate, we will mail those to your address. Mailed items may come with an additional shipping charge. The item description will note if the item can be shipped.
Please note- if you purchase wine from our virtual wine wall, you will need to pick that up in person at STRIVE, and winning bidders must show proof of age with valid Maine State Identification. This can not be shipped out of State.
Where can I see an auction item listing: You are in the right place! Click on View All Items (blue button right under our logo). Please note that the item list is constantly being updated as items continue to come in steadily, and we anticipate items coming in all the way until Wednesday the 28th when the auction ends.
We would like to make a donation of an item or experience. Is it too late? Not at all! Please contact us at auction@pslstrive.org to discuss. Or- you can donate directly through the auction website by clicking the Donate Items button. (Please note that STRIVE does reserve the right to decline items that may not be appropriate.)
I would like to make donation instead of purchasing an item. Is that possible? Yes, and thank you! There are multiple ways that you can do this. One way is to visit our online fund-a-need section of the auction website. Here you will see items listed at multiple price points- all that directly benefit STRIVE. Anything that you click on here is considered buy it now and will directly go to your account. These items/your contribution go directly to STRIVE. This section was our attempt at recreating our paddle raise portion of the event. As our auction says- It?s not what you take home- but what you leave behind! You can also donate directly via our website at https://www.pslstrive.org/donate-to-strive-auction. Thank you for your support!
Additional Questions- We know there is alot of information here, so please don't hesitate to contact our events team at auction@pslstrive.org or by phone at 207-774-6278 ext 311. You can also visit our website- www.pslstrive.org/auction for more information, links/videos, and a virtual auction program!
Thank you for your support of STRIVE!
All proceeds raised from our annual auction will go directly back into our over 13 programs which support 1,000+ tweens, teens, and young adults with intellectual disabilities. You can find out more about STRIVE at www.pslstrive.org, by emailing info@pslstrive.org, or by following our social media pages!