Featured Sponsors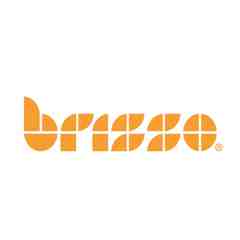 LAS CANDALISTAS INC is running an online auction fundraiser - Gifts and Gracious Gatherings!
From October 15 to November 1, 2020, you can help us help our philanthropies by bidding on our fabulous auction items such as a limited edition Wyland painting, signed prints from Katarina Vanderlip, a week in Palm Springs, local South Bay Los Angeles gift cards and more!
Browse through our member created Buy Now items; from handmade aprons, to etched holiday glasses and unique Fall, Halloween, and Holiday decorations. A chance to start your holiday gift shopping, while sitting at home!
Normally, we would have a live event Fall Fundraiser but, sadly, cannot due to the pandemic. So, in addition to our auction, we have created a fun virtual event for you to enjoy! Featured in this video are our creative and unique table designs we have become known for at our live Fall events. Some of these table designs are also part of our auction. You can check out our virtual event at www.lascandalistas.org/events/GGG
If none of our Auction or Buy Now items interest you, please consider making a donation directly to our organization.
Net proceeds of this auction will go to the following philanthropies and their programs in the South Bay of Los Angeles County:
1736 Family Crisis Center: South Bay Children's Mental Health Program. Supervised by licensed therapists, this program combines age- and developmentally-appropriate mental health therapy, including clinical assessment and treatment with therapeutic activities (e.g. psychotherapy, art and play therapy).
Boys and Girls Clubs of the LA Harbor:

Extended School Day Program.

With LAUSD continuing virtual learning through the fall 2020, the Boys & Girls Clubs of the LA Harbor will support families by opening their doors to full-day learning.
Community's Child: Healthy Bags - COVID Response. Community's Child had planned to deliver, every Friday, nutritious weekend groceries to 250 impoverished food insecure children (& their siblings = 900 individuals) attending elementary schools in the South West portion of the South Bay. However, with the onset of COVID and the closing of schools, they have taken on providing enough nutritious groceries to feed 600+ impoverished families with more than 1,500 children, every day of the week.
Family Promise of the South Bay: E-Learning Engagement and Support. One aspect of cyclical poverty is the learning gap that exists between the socio-economic classes that exist in this country. With the likelihood of E-learning (distance learning) becoming a more normal expectations in the coming years, Family Promise can utilize their resources to minimize the learning gap with the students in their program. COVID has obviously dramatically impacted how learning happens and for those at risk of losing their home, we have seen the need for supportive services increase dramatically.
Harbor Interfaith Services: The Children's Center. The Center offers licensed daycare, preschool, and after school care for up to 80 infants, toddlers, preschoolers, and school-aged children. Parent(s) must attend school, look for work, or be employed to enroll a child.
Wyland Foundation: Wyland Clean Water Mobile Learning Center. The Wyland Mobile Learning Exhibit (MLE) is a state-of-the-art 1,000 sq. bio-diesel learning exhibition on wheels features a 40- person multi-sensory theater and six interactive stations. This exhibit is like no other and delivers a museum-quality science experience that allows students to explore how the quality and availability of water affects the quality of our lives.



Give a little and get a lot in return.
Las Candalistas is a 100% volunteer, 501 (c) (3) non-profit organization.
Tax ID 95-4270483