The Online Auction is Open!
The online portion of COPE 2020 Gun Raffle is now open. The auction will run from September 12, 2020 to September 14, 2020, with the live event taking place on October 10, 2020. Proceeds go to Wyoming State AFL-CIO in order to support (YOUR MISSION). Auction items range from union gear donated items guaranteed to delight and surprise. So, tell your friends, family, community. Let the bidding begin!
Buy Your Ticket to Support Wyoming's working families!
Now is your chance to not only get all the great items you want, but to do it knowing you are helping to promote the rights of workers across the state and the country!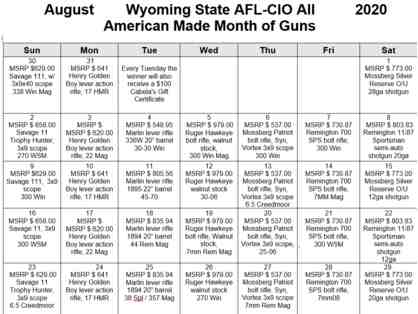 Firearm of Your Choice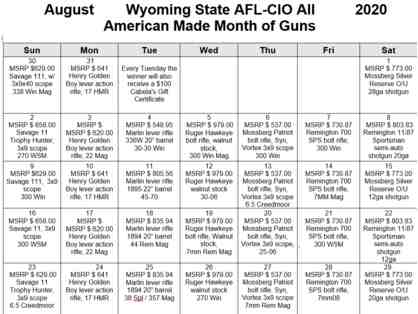 Firearm of Your Choice