Donate Cash
Auction Links
Top Bidders
lbkoss

$688

nm5a1153c

$490

blake10

$407

eda31c3a0

$305

rh4fb1d5f

$210

lgljr2

$185

bosana

$155

ks8c3e717

$150

lbae6ad9b

$135

chimp

$125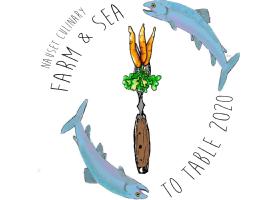 !
The Online Auction is Open !
The NAUSET REGIONAL HS CULINARY ARTS PROGRAM Farm & Sea-To-Table Culinary Arts/Dining/Growing Auction is now open.
The auction will run from October 3, 2020 to October 17, 2020, with proceeds going to Nauset Culinary Arts at Nauset Regional High School in order to support our Culinary Arts program at our school with food and equipment supplies, garden restoration and culinary travel scholarships for our students.
Auction items are food & garden focused and range from exciting and unique food and learning experiences to dining gift cards, items, books, wines, and more!
So, tell your friends, family, community. Let the bidding begin!
SHIPPING/DELIVERY NOTE:
LIGHTWEIGHT ITEMS WILL BE MAILED via USPS FREE OF CHARGE (GIFT CERTIFICATES AND SMALLER ITEMS). Larger/heavier items will be delivered - contactless, curbside if you are local - OR - mailed with a shipping charge.
Make Your Bid to Support Nauset Culinary Arts Program!
VISIT us on our webpage to learn more about our program!
www.nausetschools.org/Page/5881
Now is your chance to not only get all the great items you want, but to do it knowing you are helping support our organization and program goals.
Nauset Culinary Arts - Real Food for A Healthy Future!