Welcome to Blossom Hill Foundation's 10th Online Auction!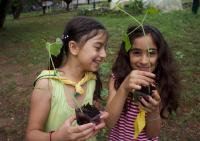 Today, Friday, November 20, 2020, is Universal Children's Day. In these unprecedented times, Blossom Hill knows we need to work even harder to deliver lifesaving programs for the world's most marginalized children - those affected by conflict and war. As part of that effort, we will be running Blossom Hill's 10th Online Auction with a number of unique and relevant items to bid on that are sure to please everyone on your list.
The auction will run from November 20 through Tuesday, December 1, 2020, closing at 9 pm EST sharp!
Please join our family of supporters! Never before has your support been more critical as refugee children now also face the growing pandemic.
The Blossom Hill Team
P.S. If you wish to make a direct, tax deductible donation, visit our website here.