Featured Sponsors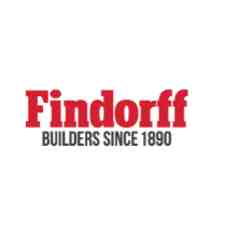 Findorf
Donate Cash
Auction Links
"Big Knight IN" is hosted by the Nicolet High School Foundation to raise money to build Classroom Libraries in all of the English classrooms.
Classroom libraries create both a physical & mental space critical to provide access to books & build a reading life for students. These libraries help students become critical thinkers, analytical readers, & informed citizens. Classroom libraries offer ongoing opportunities for teachers to work side-by-side with students to find books that fit their love for learning, answer life questions, & improve their lives in any of the multiple ways that only literature can. HELP US REACH OUR GOAL OF $30,000 BY MAKING A CASH DONATION BY CLICKING ON THE DONATE NOW LINK ON THE RIGHT.
Buy It Now items (Donate a book, bookshelf, bookcase or classroom library) will open on 4-1-21 at 8:00 am & will close when sold out.
The online auction will open on 4-12-21 at 8:00 am & will close on 4-24-21 at 8:00 pm.

All gift cards & certificates will be mailed to the winning bidders. All physical items must be picked up from the Nicolet High School District Office.
Please check back daily as new items may be added.
Thanks for bidding!
Live Event Details
Starting at 6:00 PM on April 24th, The Big Knight In will be broadcast on Nicolet's Knight Vision Youtube Channel. Mr. Coyle & Dr. Kabara are your emcees for a night of interactive fun.
Cost: The program is free to view on Nicolet's Knight Vision YouTube Channel although donations to the Classroom Library Fund are much appreciated. If you want to join in the fun of making our signature cocktail, The Bookworm, along with the bartender at The Brick, you can purchase one below for just $25 & we will deliver (within a 10 mile radius of Nicolet High School) the ingredients to your home prior to the event.