Auction Links
Top Bidders
cndysrm

$1,000

njc61a29f

$376

kb5e062cf

$253

lvang1203

$225

lorazel

$180

dw5b9f482

$175

kk1a16e72

$117

rpetitpas

$116

fshbne

$108

jc26b1a22

$91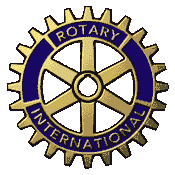 Auction Closed! Thank you for taking part!
The Irving Sunrise Rotary Spring 2021 Auction is now closed. Thank you all for taking the time to point, click and bid in order to support Irving Sunrise Rotary along with Irving Nooday Lions, AMBUCS, Canine Companions and The Alliance. Congratulations to everyone who:
placed a winning bid
generously donated an item for auction
invited family, friends and community to make their bid to build a better world
Please consider a final way to support our cause..donate cash
Donating Cash is a wonderful way to support our cause. We promise to be good stewards of your donation. Please consider a donation in any amount. THANK YOU!!!