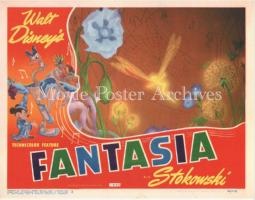 Movie Poster Archives

MAY LAGNIAPPE AUCTION Has Ended

NEXT AUCTION STARTS JUNE 30
Movie Poster Archives, a non-profit archival organization, is holding another Lagniappe auction!
Over the last 4 years, MPA has received over 750,000 items as tax deductible donations from collectors, dealers, individual donors, estates and businesses.
Once MPA has the items needed for documentation on a particular title, any duplicates of that particular item can be sold to help create needed funding (we call 'Lagniappe'). Since all items are received for archival purposes, no value is assigned, therefore all items will start at the same low price with no reserve no matter the value of the item.
As a non-profit, MPA can not lose money on a project so the labor and storage cost have been assessed to give a starting price of $3 on every item, no matter the value. Shipping is not included.
We also have One Sheets, Pressbooks, Mini Lobby Card Sets, TV show press stills, classic tv photos, and lots more goodies! Over 400 lots!
Shop, Save and Make a Difference
Help us eliminate some of our excess material and take advantage of some fantastic bargains!
Thank you to our Sponsors