Donate Cash
Auction Links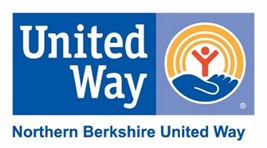 NORTHERN BERKSHIRE UNITED WAY INC is getting ready to run an online auction fundraiser.
Starting on April 22, 2021, NORTHERN BERKSHIRE UNITED WAY INC. will be auctioning off a number of fun and unique items to bid on to raise money for our organization to help in supporting 19 local agencies throughout Northern Berkshire County.
Northern Berkshire United Way (NBUW) supports our member agencies and recognizes that one organization cannot address complex community issues alone. NBUW does the critical but largely invisible work required to reach community goals: we recruit people to the cause, get commitments for action, and pull together the expertise and resources that get it done. NBUW recognizes that emergency and crisis situations can affect any of us at any time. In addition to providing funding to member agencies that provide health, education and financial stability programs, we are committed to providing funding in the area of safety-net services.
Here are a few of the items that are up for bid!!