Auction Links
Top Bidders
jd8f4a4db

$905

dmc197645

$370

dc8c9fef2

$140

rmd258624

$115

snf9299da

$50

lhf8b8869

$45

jbae11e20

$30

cke5e20c0

$25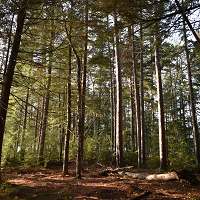 Support the Creation of the Lakeville Community Forest Expansion
Working with local residents, Downeast Lakes Land Trust and The Trust For Public Land have undertaken a partnership to expand the Downeast Lakes Community Forest by purchasing a 2,025 acre parcel in Lakeville, ME. This community forest will be owned and managed by Downeast Lakes Land Trust for wildlife habitat, public recreation access, and a sustainable timber economy. For project details, visit https://www.tpl.org/our-work/downeast-lakes-community-forest-lakeville-expansion. To learn more about the conservation work of Downeast Lakes Land Trust, please visit www.downeastlakes.org.
By building hiking trails and water-access campsites, protecting pristine lakeshore, promoting outdoor recreation opportunities, and improving wildlife habitat, the Lakeville Expansion of the Downeast Lakes Community Forest will provide numerous economic and environmental benefits to the region.
Be sure to support your local businesses who have made this auction possible - Thank you to all of the businesses for their kindness and generosity!
Help Us Cross The Finish Line!
We have nearly completed our campaign, but need your help to close the fundraising gap! With a total project target of $2.6 million, we have only $50,000 left to go!
All proceeds of this online auction will directly benefit the creation of this exciting expansion of the Community Forest. If you wish to further support this project, please consider making a donation at https://support.tpl.org/campaign/downeast-lakes-community-forest-lakeville-expansion/c301732. Thank you for your support!