Auction Links
Top Bidders
rufusrules

$1,883

gf9d70f1e

$1,250

lemonroe

$975

sm104a84d

$750

nf20cf09a

$611

dreambig

$581

mhbe430ed

$570

Manzelli

$550

alliebdesign

$478

pjb26a0bb

$465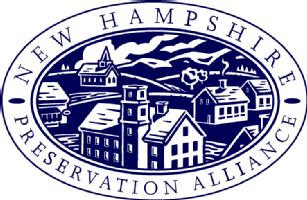 The 2021 New Hampshire Preservation Alliance Online Auction is Open!
Don't miss out! The New Hampshire Preservation Alliance's 2021 Auction is now open.
Have you ever wanted to see the home of poets Donald Hall and Jane Kenyon, get behind the scenes at Canterbury Shaker Village or one of the NH State Park historic sites, or take a group of friends on a garden tour on the seacoast? You can! How about a membership to one of NH's museums, a family photo shoot, or lunch in an Adirondack-style home with stuffed wildlife watching?
If you are in need of a little time away, you can bid on a night's stay at the historic Sailmaker's House in Portsmouth or the Henry Whipple House in Bristol, or a two-night visit to the Mountain View Grand in the White Mountains. If you prefer a special outing with family or friends, cast a bid for an MV Sunapee Lake Cruise on Lake Sunapee or a day trip that includes a VIP tour for four at the historic Castle in the Clouds in Moultonborough.
Those with old barns may wish to cast their bids on barn assessments by restoration experts Ian Blackman LLC and Richard Thompson. Or if you need help with research or preservation planning, we have consultants ready to write your NH State Register nomination or help you apply for an LCHIP grant. This is your chance!
The auction will run from May 12 to May 28, 2021, with proceeds to support our work with Seven to Save endangered properties and community gathering places, as well as provide help for Main Streets and old farms and barns.
Tell your friends, family, and community to show their support for the history and heritage of New Hampshire. Let the bidding begin!
Cast Your Bid to Support New Hampshire Preservation!
Now is your chance to not only get all the great items you want, but to do it knowing you are helping support our organization and mission. This year's auction features a great variety of quality experiences, goods and services that have been donated by generous businesses, individuals and organizations that care about the restoration and preservation of New Hampshire's historic places.
Our sponsor, Vintage Kitchens, has also generously donated two great items: a kitchen design consultation and a custom bathroom vanity! See items 009 and 029 to learn more!