Top Bidders
gpca016a7

$2,025

jm8b06a52

$1,525

cr41a5ac8

$1,325

bcf28c7ee

$925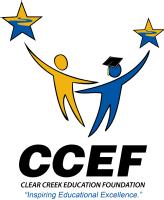 The CCISD Alumni and Friends Top Golf Tournament Virtual Auction will begin on Thursday, June 10th at 3:00pm and end Thursday, June 17th at 6:00PM. CCEF will offer 5 great prizes and experiences for online bidding.
Pre-Register
You can pre-register your account prior to the event starting on June 10th at 8:00am.
Text Message Alerts
Text message alerts can be set up by clicking on "My Account" > "Text Messages" This is an easy way to see when somebody outbids you. An email will always be sent when you're outbid as well.
If you have any questions, please do not hesitate to reach out! You can contact us by email at CCEF@ccisd.net
All funds raised from this virtual event will go towards supporting our students and teachers in CCISD! From the bottom of our hearts, THANK YOU for your support!