Donate Cash
Auction Links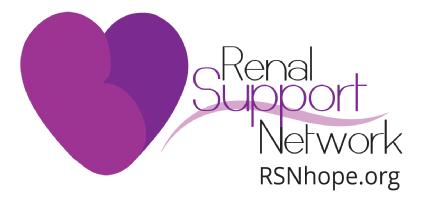 Renal Support Network (RSN) empowers people who have kidney disease to become knowledgeable about their illness, proactive in their care, hopeful about their future and make friendships that last a lifetime. Every year we host a Prom for teens who have kidney disease. We do not charge anything for our patient centered programs and rely on donations. Proceeds from this event help support those programs. Learn about causes of kidney disease, treatment options and the importance of organ donation at RSNhope.org.
Click the view items button above to see all of our items up for auction. Thank you to our wonderful supporters for donating gifts and your time to this event!
Thank you for Visiting RSN's Silent Auction!