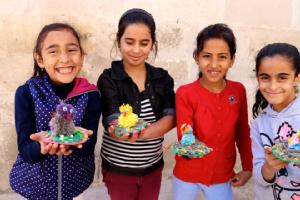 Welcome to Blossom Hill Foundation's 12th Online Auction!
Starting today, Friday, November 19, 2021, Blossom Hill will be running its online auction with exclusive unique items just in time for the holiday season.
We have all been living in unprecedented times. For the world's most marginalized children, those affected by conflict and war, the combination of a global pandemic, climate change, and political instability have made their lives that much more difficult. At Blossom Hill, we continue to strive each and every day to deliver lifesaving programs to support them. But to reach our goals, we need your help.
That is why we are inviting you to participate in our auction and bid on items for yourself, your family, and friends this holiday season. The auction will run from November 19 through Tuesday, November 30, 2021, closing at 9 pm EST sharp!
Please join our family of supporters! Never before has your support been more critical.
The Blossom Hill Team
P.S. If you wish to make a direct, tax-deductible donation, visit our website here.