Featured Sponsors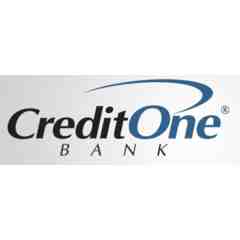 Credit One Bank
Donate Cash
Auction Links
U.S.VETS - Las Vegas's Give-a-Thon Auction
With the COVID-19 pandemic disproportionately impacting veterans, more veterans are coming to us facing homelessness, asking for mental health services, and additional resources to lead self-sufficient lives.
U.S.VETS - Las Vegas operates over 330 beds of transitional and permanent housing to ensure veterans have a place to call home every night. Additionally, over 400 veteran households are provided rapid re-housing and homeless prevention services annually. We provide a network of resources and support to help veterans achieve and maintain self-sufficiency.
The mission of U.S.VETS is the successful transition of military veterans and their families through the provision of housing, counseling, career development, and comprehensive support.
Our organization needs your support as we continue to provide essential services during the pandemic. From November 7 to November 20, 2021, we are hosting an auction to raise much needed funds for our programs. Money from the auction will directly support services and programs. U.S.VETS Las Vegas provides comprehensive services from street outreach to housing, life skills training, employment assistance, and eviction prevention.

For the last 20 years, we have proudly served veterans and their families. None of this would be possible without the support of our community and generous donors like you! Your generosity is invaluable to U.S.VETS - Las Vegas! We value each one of our supporters and deeply appreciate the help we receive.
Together, we can work to end veteran homelessness and provide a brighter future for veterans and their families.
When veterans were called to serve, they answered the call.
Thank you for answering the call to support veterans and their families and being someone we can count on.
Significantly Impact a Veteran's Life
Your willingness to help, whether you have 1 item or $1 to contribute, is an invaluable part of our fundraising efforts.
It will allow us to continue to advance our work to ensure no person who has worn the uniform for the United States of America is living on the street.