Featured Sponsors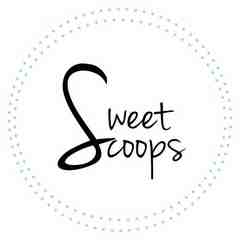 Sweet Scoops Homemade Ice Cream
Auction Links
Top Bidders
tk528b0c0

$895

mh0d8464c

$632

sb426

$571

dg51eee6b

$450

skogalva

$377

cc2bc1268

$363

shf81be5f

$316

Ecapri

$281

bjda12b7f

$268

nicospappa

$245
Our online auction is open until 5/15! Please share our auction with your friends and family!
Will You Donate to Our Fund-a-Need?
Please Help Fund Our Campus Beautification Project
Please help Woodland Star recover from the building renovations and building project. The district is moving the kindergarten and the intervention/ELD room buildings, demolishing the office and main hall, and constructing a new main hall and an administration building. During that process, fences will be moved, and construction tracks will be left that will need to be fixed so that our campus continues to look beautiful. In addition to the impact of the construction, there are some tired planters and seating areas that need a facelift. What better time to do this than post-construction? Please donate to the beautification of our campus so that we can replace planters, trees, flowers, and grapevines and hopefully install an automatic watering system. The silver lining in COVID is that we spend a lot of time outside, and for that to continue, we need your help! Please donate to improve our outdoor spaces! ~Caroline Hopewell
Goal: $10,000
Owings/Fay Family Music Fund
With the $30,000 that the Owings/Fay family originally gave, WSCS has been able to continue offering music classes over the last few years. Contributing to this fund will help Woodland Star continue offering music classes. To donate, please press the "donate" button on the side menu and write "Fay Music Fund" in the comments.
Live Event Details
Sat Apr 30, 2022
5PM - 10PM PDT
Reel and Brand Restaurant
401 Grove Street, Sonoma, CA 95476
Add to My Calendar
Get Directions
You're invited to explore the world of Woodland Star magic on Saturday, April 30th from 5-10 pm! You'll enjoy the beautiful patio, delicious food, and tasty drinks at our favorite local spot, Reel and Brand.
The evening will showcase a special performance by, Robb Weinstock, a magician whose many accomplishments include being a member of the Academy of Magical Arts at Hollywood's Magic Castle.
The fun won't stop there! With an enticing silent auction, a 40-50 bottle wine raffle, Houdini's Box raffle, a live band, dancing, and a costume contest, you're sure to have a truly magical night!
Each ticket includes 2 drinks, an appetizing American comfort food-style buffet dinner, and a tarot card reading by Ananda Sky. Adults only.
If you can't make it to the event, you can still support Woodland Star by bidding on our online auction items. It will run from Saturday, April 30th through Sunday, May 15th.
We hope to see you on April 30th dressed as your favorite magical character!

Cheers,
Woodland Star Educational Foundation Auction Committee
Become a Sponsor
Place your company's logo on our site that links back to your own web page and you could develop new business. We can track how often your logo is viewed and clicked to see just how many people are accessing your site.