Donate Cash
Auction Links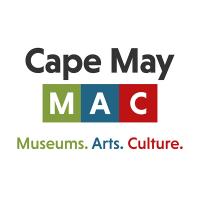 Cape May MAC's Online Auction is Open!
The Cape May Preservation Fund Online Auction is now open. The auction will run from February 1, 2022 to February 28, 2022, with proceeds going to Cape May MAC in order to support the ongoing preservation, interpretation, and cultural enrichment of the Cape May region. The auction will be Cape May-centric, featuring exciting getaway packages, delicious dining experiences, original artwork, event tickets, memorabilia and more about America's First Seaside Resort.
Item descriptions and minimum bids are estimates based on best information available and are no guarantee of actual, retail or resale value.
Make Your Bid to Support Cape May MAC!
Since 1970, Cape May MAC has been Cape May's leader in cultural and historic tourism, largely responsible for extending our local economy from summer only to nearly year-round. We have restored and maintain three historic sites- the landmark Emlen Physick Estate, the Cape May Lighthouse and the World War II Lookout Tower, making them available to the public 12 months a year. While we have been successful with grant funding, we constantly need required matching funds to continue to maintain and restore these historic gems. This auction helps our community non-profit uphold that mission.