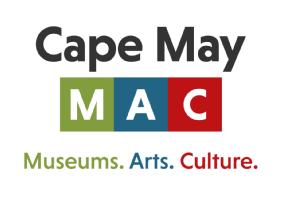 Cape May MAC is getting ready to run an online auction fundraiser during the month of February.
Since 1970, Cape May MAC has been Cape May?s leader in cultural and historic tourism, largely responsible for extending our local economy from summer only to nearly year-round. We have restored and maintain three historic sites- the landmark Emlen Physick Estate, the Cape May Lighthouse and the World War II Lookout Tower, making them available to the public 12 months a year. While we have been successful with grant funding, we constantly need required matching funds to continue to maintain and restore these historic gems. This auction helps our community non-profit uphold that mission.
The auction will be Cape May-centric, featuring exciting getaway packages, delicious dining experiences, original artwork, event tickets, memorabilia and more about America?s First Seaside Resort. Your contribution of a gift card, item or service will help us create the fabulous packages that kindle that engagement.
Donate an Item
Please consider donating a gift card, overnight stay, or gift basket to our Annual Online Auction, which will be held during the month of February 2022. This is a major fundraiser for our organization, attracting dozens of bidders each year.
Your logo with a link to your website displayed on the catalog page where your item appears, visible to more than 1.7 million subscribers of Bidding for Good. We promote the auction on Facebook to our nearly 20,000 followers, and in our agency e-newsletter sent to more than 40,000 subscribers.
If you have an item to donate, please contact Chief Outreach Officer, Eliza Lotozo at elotozo@capemaymac.org