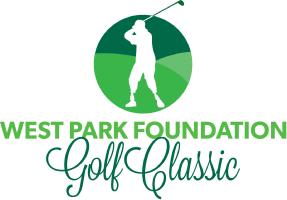 Don't miss out on our amazing silent auction! Check out the full list of items here!
The auction will close on August 8, 2022 at 6:45 pm, with proceeds going to West Park Healthcare Centre Foundation.
Auction items range from Blue Jays tickets, a chance to play Lambton next season, and much more, all guaranteed to delight and surprise. So let the bidding begin!
Use your computer or smartphone to preview our auction and bid.
Click on Register to Bid at the top of the page to get started.
In order to bid you must be registered, logged-in and have provided your credit card information.
Check "View All Items" to see what is up for bid. You can search by item name, number or category.
Enter your bid and set up alerts on your phone to be advised when you are out-bid on a particular item.
You will be notified if you are the winning bidder at the close of the silent auction.
For assistance with the silent auction, please email events@westpark.org.
Auction Item Pick-up/Shipping/Mailing Notes:
Auction items may be received by the winning bidder(s) at the golf tournament after auction close or through curbside pick-up at West Park Healthcare Centre at a prearranged time with West Park Foundation unless otherwise stated on the auction lot.
Costs for shipping/courier of any auction item(s) are the responsibility of the winning bidder(s) unless otherwise stated on the auction lot.
Certificates/tickets/gift cards will either be emailed or mailed out by Canada Post.
How to change your Username/Nickname:
Login to Bidding for Good
Click "My Account" at the top of the Home page to access your Account Information
Update your Nickname
Make Your Bid to Support West Park!
Now is your chance to not only get all the great items you want, but to do it knowing you are helping support West Park.
About West Park:
Acute care saves lives. West Park helps people get their lives back.
When a person has suffered serious injury or illness, an acute care hospital is only the first step. There is still a lot of hard work to be done before a patient can return to their daily lives. The specialized rehabilitation provided by West Park Healthcare Centre?s expert, caring staff empowers patients with the skills, knowledge and confidence to lead productive and independent lives in the community, and helps people whose lives have been forever altered by injury or illness to live to their fullest potential.
As the population ages and more people are living longer with chronic disease and disability, there is growing demand for West Park?s services. To prepare for the future, we are creating an integrated campus of care, with a remarkable new hospital at its heart. The transformation of our 27-acre campus will enable West Park to realize its vision to be a world-class centre of rehabilitative care.
To learn more visit us at www.westparkfoundation.ca.