THE AUCTION IS CLOSED BUT THE BACK TO SCHOOL PARTY IS OPEN!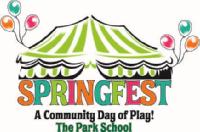 THERE'S STILL TIME TO BID ON THE BACK TO SCHOOL PARTY
If you missed out on the Back to School Party in Chestnut Hill (rain location is Newton),you can still purchased a spot in the UNIQUE to PARK section. Join your fellow Park Parents in these fun community building events!
THANK YOU!
Thank you to all the extremely generous donors, bidders, and volunteers who helped us create an outstanding Springfest and online auction! The auction is the largest fundraiser of the year to support the Parents' Association's initiatives that enrich the entire Park community.
CONTACT Tamar Frieze with questions.