Donate Cash
Auction Links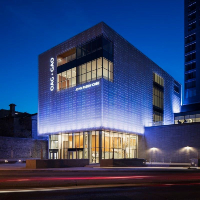 Auction Closed! Thank you for taking part! Enchère fermée ! Merci d'avoir participé !
The Ottawa Art Gallery's auction is now closed. Thank you all for taking the time to bid in support of local arts and cultural development at the OAG!
Congratulations and thank you to everyone who:
Placed a winning bid!
Generously donated a piece of art for auction!
Invited family, friends and community to make your bids as we work together to build a better world!
Pick-up and delivery details for the artwork will be sent to winning bidders shortly.
-----
L'encan de la Galerie d'art d'Ottawa est maintenant terminé. Merci à tous d'avoir pris le temps de soumissionner pour soutenir le développement local des arts et de la culture à la GAO !
Félicitations et merci à tous ceux qui ont :
Placé une offre gagnante!
Généreusement fait don d'une ?uvre d'art aux enchères !
Invitez votre famille, vos amis et votre communauté à faire vos offres alors que nous travaillons ensemble pour construire un monde meilleur !
Les détails de ramassage et de livraison de l'?uvre d'art seront envoyés aux enchérisseurs gagnants sous peu.
Thank you to our sponsors! Merci à nos commanditaires !