Featured Sponsor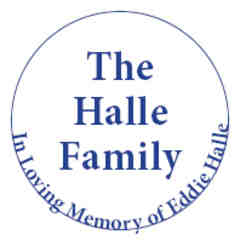 The Halle Family
Auction Links
The Summit School's online auction is
COMING SOON!
The Summit School's online auction in conjunction with this year's Gala fundraiser The TASTE: Summit School's Recipe for Success is COMING SOON!
The auction will run from March 1, 2018 to April 27, 2018.
All proceeds will benefit the The Summit School's unique program for bright students with dyslexia and other learning differences.
Auction items range from exotic vacation getaways to donated items guaranteed to delight and surprise. So mark your calendars and tell your friends, family and surrounding community. Let the bidding begin!
Tickets for The Taste: Summit School's Recipe for Success are now available. Join us on April 27, 2018 from 6 PM - 10 PM and be a part of the fun!
To purchase tickets or sponsorships, please click the link below.
Live Event Details
Fri Apr 27, 2018
6:30 PM - 11PM EDT
Herrington Harbour South
7149 Lake Shore Dr North Beach, MD 20714
Add to My Calendar
Get Directions
On April 27, 2018, The Summit School will host it's annual fundraising Gala event. This year's theme will be The Taste of Maryland: Summit School's Recipe For Success.
The Taste will be a casual evening of Maryland inspired culinary experiences. The event will feature a cocktail hour with local wine and spirit tasting, gourmet food stations prepared with regional wines and ingredients, an open bar and dancing, followed by desserts and coffee.
Attendees can look forward to a spectacular evening of fine wine, gourmet food, dancing, a beautiful Chesapeake Bay sunset, family, friends and, importantly, successful and rewarding fundraising for The Summit School!