Donate Cash
Top Bidders
mcd2b3520

$1,780

cfce5b17f

$970

mp1d904e0

$820

kbaaef5df

$805

cb33f0fa7

$751

jd409f578

$750

lgc30d758

$690

vg1be1e78

$650

bc8e4541d

$640

mm0f7557e

$630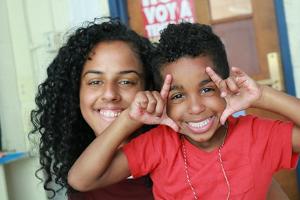 Support the

Summer Urban Program (SUP)

!
The Phillips Brooks House Association's (PBHA) 17th Annual Summer Urban Program (SUP) Auction is LIVE, happening May 1st - May 15th! Now is your opportunity to bid on an exciting collection of items that include Disney tickets, premium Red Sox tickets, and exclusive behind the scenes tours in support of summer programming for Boston and Cambridge Area youth.
PBHA remains committed to offering resources and support to our youth and families. In light of the effects of COVID-19, we need your support now more than ever to make SUP a reality. Our wonderful SUP leadership, students and staff alike, have been hard at work crafting an adapted virtual summer programming model to best address community needs and fulfill SUP's mission in new and creative ways. We'll be there for SUP this summer. Will you join us?
There are many ways to show your support for SUP! Bid on auction items, purchase supplies (listed below) for SUP to distribute to campers and families, donate to SUP, and share the auction with your network!
What is SUP?
PBHA's Summer Urban Program (SUP) is a network of 11 day camps and one evening ESL program located throughout Cambridge & the Greater Boston area. Each summer, our SUP camps provide 850+ low-income youth with the opportunity to engage in academically enriching lesson plans to prevent summer learning loss, participate in activities that promote social-emotional development, and attend recreational field trips with their peers.
Additionally, SUP provides a transformative summer employment experience to 100 local teens from the surrounding community and 130 college students who co-teach in the classroom. SUP has been named an Excellence Award winner by the National Summer Learning Association in recognition of its high quality programming, and was honored by First Lady Michelle Obama as part of her Reach Higher initiative.
**This summer SUP will run an adapted virtual programming model that is safe, responsive to community need, and prioritizes student learning outcomes - both social and academic.
--------------------------------------------------------------------------
PBHA's 2020 SUP Auction Honorees:
SUP Auction Honorary Co-Chair
Michael Brown AB '83
Michael Brown '83 co-founded City Year, a nationwide education nonprofit, and is the current president of the Harvard Board of Overseers.
SUP Impact Award Recipients
Boston City Councilor Julia Mejia
Julia Mejia is the first Afro-Latina elected to the Boston City Council. She has dedicated her career to advocating for justice, educational equity, and vital community services.
Anderson & Kreiger LLP
Anderson & Kreiger LLP is a dedicated to high impact pro bono cases and public sector client work, and is a long-standing supporter of PBHA and SUP.
--------------------------------------------------------------------------
More about PBHA:
The Phillips Brooks House Association (PBHA) strives for social justice. As a student-led organization, PBHA mobilizes volunteers in collaboration with local partners to address gaps in opportunities and resources. We develop student and community leadership to meet critical needs and advocate for structural change. PBHA seeks to promote social awareness and community involvement at Harvard and beyond. Today, 1,500 volunteers participate in more than 80 programs serving 10,000 low-income people in Greater Boston. PBHA brings the creativity and enthusiasm of students together with the guidance of professional staff and the knowledge of community members to offer inspired and effective year-round programming.
How can you support SUP? Bid or Click HERE to donate!
We are relying on the generosity of supporters like you to give our campers the summer they need and deserve. We ask you to join us by supporting student leadership, quality programming, and accessibility this summer.
Student Leadership: SUP wouldn't be possible without the support of our incredible high school and college staff. A gift of $5,000 could cover the cost of a college staff member.
Quality Programming: Though circumstances have changed, our mission is still the same: SUP will continue working towards stemming learning loss and closing the achievement gap. A gift of $250 could support a remote training for student staff members.
Accessibility: We are dedicated to making SUP accessible to every family. Due to current economic challenges, we have significantly reduced our participation fee and will never turn any child away due to an inability to pay. A gift of $1,000 could subsidize the cost of one camper.
Together, we can provide a safe, enriching, and fun summer to each and every SUP camper.
We'll be here for SUP this summer. Will you join us?
Consider donating supplies to SUP campers and families!