Donate Cash
Auction Links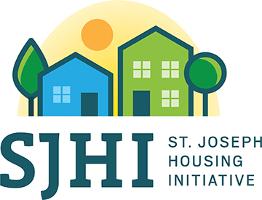 St. Joseph Housing Initiative is ready to Raise The Roof, Virtually!
We are about Making Systemic Change-- Join us!
We help low-to-moderate income, first-time homebuyers build equity through homeownership.
We target vacant and dilapidated properties in need of renovation.
Our renovations include all major components, as well as all new appliances.
We support homebuyers through a variety of programs, including homebuyer education, down payment assistance and our First Neighbors Program.
Helping families make this leap and transforming the vacant and dilapidated properties in these neighborhoods into vibrant homes is healing, sustaining, and supporting the positive growth of St. Louis.
Live Event Details
Join a fun and exciting evening to learn about our tremendous progress in the last year. You will hear from friends, old and new, including the new Archbishop, Mitchell Rozanski. Come become a part of our mission creating vibrant communities through affordable quality housing where low and moderate income families thrive, prosper and build wealth.
Sponsorships are Impactful!
Your sponsorship is instrumental in the continuation of this work.