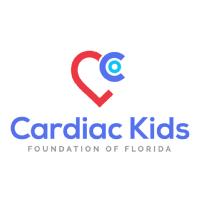 Ticket Sales are Open! Our Tee Time with Cardiac Kids Foundation of Florida TopGolf Event and Silent Auction are coming soon.
The Tee Time with Cardiac Kids Foundation of Florida begins at 1:00 P.M. on May 2, 2021. Our silent auction will run one day for the duration of the event: 1:00 P.M. to 3:30 P.M. Proceeds go to CARDIAC KIDS FOUNDATION OF FLORIDA in order to ensure that every child born with heart disease have access to appropriate medical care, surgical excellence, pharmaceutical treatments, and the benefits of research. Auction items are donated items guaranteed to delight and surprise. So, tell your friends, family, community. Let the bidding begin!
Buy Your Tickets & Make Your Bid to Support Cardiac Kids Foundation of Florida
Now is your chance to not only get all the great items you want, but to do it knowing you are helping support our organization and mission.
Cardiac Kids Foundation of Florida is a 501c3 organization dedicated to the belief that every child with heart disease should have equal access to quality medical care, necessary surgical procedures, and pharmaceutical treatment. Through unique events, and life-saving mission trips, Cardiac Kids is able to provide financial assistance to families who cannot afford the full cost of care. Whether that?s travel-related expenses for a child?s family to visit them or the cost of post-surgery prescription medication, Cardiac Kids has pledged to help mitigate the burden for families worldwide.
Cardiac Kids goes beyond the financial and facilitates the actual surgeries, training, education and supply of equipment to communities who otherwise would not be in a position to have them. Our Jamaican Mission Trips, lead by Dr. Jeffrey Jacobs and the team, is currently responsible for saving countless lives.
Together, we can save countless more lives.