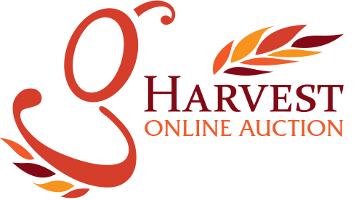 The Online Auction is Open! Extended until October 18th!
PLEASE NOTE THAT WE DO NOT SHIP ITEMS! You must be able to arrange to pick up your items in Hamilton, ON Canada on the designated dates or coordinate a delivery with Montana directly.
Good Shepherd's Harvest Auction is now open. The auction will run from October 1, 2021 to October 18, 2021. All proceeds support Good Shepherd's programs and services. So, tell your friends, family and coworkers. Let the bidding begin!
How does it work?
Bid on the items you wish to win between October 1-18 by clicking "VIEW ALL ITEMS" above. The Auction closes at 7pm on October 18. This is a soft close auction, so if a bid is placed within the last 5 minutes of bidding, the time left on the auction item will be extended by 5 minutes. This means some items may not officially close until up to 8pm on October 18 depending on last minute bids.
How to Bid
Register for an account at the top of the page. You will need to add a valid credit card to be able to bid. Navigate to the item you wish to bid on and type in the amount of your bid in the text box. Choose either "bid exactly this amount" to place your bid or "bid up to this amount" to allow the computer to bid back and forth with other bidders for you up to your maximum amount. Choose confirm bid to place your bid.
Keep Track of Your Items
When viewing an item, click "add to my items" to be notified via email if someone outbids you. Click "My Items" in the top right hand corner to view your items and watch your bids.
Winning Bidders
If you win your item, you will be notified by email on October 19
Item Pickup
Pickup Dates: October 20-22, 2021
Pickup Times: 8:00am-4:00pm
Pickup Location: Good Shepherd Development Office, 400 King St W, Hamilton. The door to our office is at the corner of King St W and Ray St.
If you require assistance or have any questions, please contact Montana at (905) 528-6565 x3310 or mhunter@gsch.ca
Make Your Bid to Support Good Shepherd!
Now is your chance to not only get all the great items you want, but to do it knowing you are helping support our organization and mission.