Auction Links
Top Bidders
gdb6a2bd5

$1,723

thcerbla

$350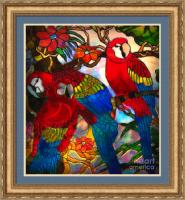 The Online Auction is Open! Let The Bidding Begin!
What do you know about ART4GOOD Foundation?
We would like to take this opportunity to introduce ourselves, our mission and purpose!
ART4GOOD has a mission to "Inspire Change With Every Brush Stroke"!
Our Mission:

We not only host our ongoing auctions here on Bidding For Good, we advocate that others do the same. In fact, did you know that ART4GOOD donates multiple items to other auctions too?
Via multiple platforms of social media, we also help both the famous and the burgeoning artists from all around the globe to market their works and give back too!
Currently, over 50,000 artists can sell their works, directly, via The Artist In You Group on Facebook! *created and directed by ART4GOOD!
We are a small team of total volunteers! No one of us receives any form of compensation as we work to raise funds for the most awesome charities on the planet!
WHO WE ARE:
Advisory Board Member T. Forstenzer :
Former Chief of Staff
UNESCO
United Nations Educational, Scientific, Cultural Organization
Honored Member of the Royal Society for the Arts and Industry
Advisory Board Member: DS Kauffman:
Retired Attorney
Internal Revenue Service (IRS)
General Accounting Office (GAO)
Advisory Board Member: LM Lingner:
Retired School Teacher
Baltimore City Public Schools
Philanthropic Activist
Fullfillment and Communications Director: PH Phelps
Retired U.S. Military
CEO/Founding Chairperson:
Early advocate and spokesperson for the value of Philanthropic Branding. Click on her name above and learn more!
What else do you need to know about all of us? Each and every one of us is retired and disabled! We believe in the concept of giving back, and we invest our time to inspire YOU...HELP OTHERS!