Featured Sponsors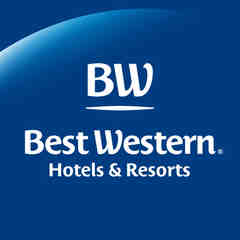 Best WesternŽ Hotels & Resorts
Donate Cash
Auction Links
Top Bidders
jeanney3

$3,000

dg51eee6b

$2,787

Cherih

$1,562

alexis53

$1,525

hkaa7c5fb

$1,500

TDash

$1,349

Smithburrows

$1,337

ltdeb76df

$1,205

jb2384e95

$884

ssc526293

$558
CLIA Dollars for Scholars
first ever Fall Auction
Closed Successfully on September 19, 2021
Bringing Year-to-Date Scholarship Fundraising to over $100,000!
You Can Look Forward to Our Next Auction March 3, 2022 to March 13, 2022!
CLIA is a 501-C6 non-profit organization that has been serving the needs of hotel owners, operators and their staff since 1946. We provide a legal and operational help line, legislative advocacy, management and educational tools and resources, discount buying programs and more. To learn more about us please visit:
Donate Auction Items
CLIA will be auctioning hotel room nights and a wide variety of unique and fun items on this website. Please support our worthy hospitality students by donating. Just click on the "Donate Items" link and follow the instructions.
Become A Sponsor
You can support the CLIA scholarship program by becoming a sponsor. It's a great way to promote your own business while helping others. Your clickable logo will appear on our website and we will even track how many impressions your logo generates. Our highest level of sponsorship is a Named Scholarship Donor. Named Scholarship Donors may be able to present a scholarship check in their name to a hospitality student at one of our CLIA events. Sponsors may also donate anonymously or on behalf of a friend, family member or colleague.
Bid On Items
You can assist a young person in meeting their goal of becoming a hospitality professional by simply bidding on the exciting items that are offered at incredible prices. These gift certificates make great gifts to family, friends and work associates. We mail the item certificates anywhere.

Please contact Chris Middleton at 925-478-0929, cmiddleton@clia.org about how to donate an item or become a Bronze,Silver, Gold, Platinum or Named Scholarship Donor sponsor.
Have you seen our newest items?