Donate Cash
Auction Links
Top Bidders
rpf06ee77

$1,995

dasifan1038

$421

harukikami

$387

dsf36a212

$350

jb9488e55

$323

vm3919498

$300

jbddf0994

$265

BWS70

$225

forreal

$225

jt3001c19

$200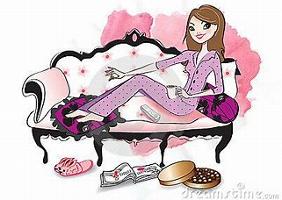 Purchase "tickets" to DASI's No-Show Gala and Get Ready for the Online Auction Starting April 16th
DASI'S "NO Show-GALA" and Online Auction
Instead of hosting a traditional gala to raise money for victims and survivors of domestic and sexual violence, DASI is trying something new…DASI's No Show-Gala Event of the Year and Online Auction!

We invite you to stay home in your PJs and put your feet up OR if you aren't into a quiet night at home, host your own party and maybe join us for a Facebook Live event on April 27 from 7-10 pm. https://www.facebook.com/events/2029245813963521/
In conjunction with this no-show gala event, we are hosting an online auction from April 16th to April 29th here on Bidding for Good. You will find over 65 packages to bid on including trips, unique experiences, art and sculpture, home repair, dining, electronics and themed baskets that everyone will enjoy. We want this online auction to be a great success, bringing in thousands of dollars to safely shelter and care for the over 900 victims and survivors of domestic and sexual violence who seek refuge from DASI each year. So join our online auction and plan your next vacation, treat yourself and your family to a new unique experience, or do some Mother's Day shopping!
Right now, somewhere in Sussex County someone is being abused by an intimate partner. Someone may have been sexually assaulted. Those victims may be struggling to find their voices to speak about the abuse. DASI is often the first place where victims can safely share their stories and begin to regain their voice and heal. With the generous support from the community, DASI has been able to provide safety and solace to victims for over 30 years! Please help DASI continue to help victims and survivors of domestic and sexual assault by donating to DASI's No-Show Gala Event of the Year and Online Auction.
DASI, a 501(c)3 nonprofit, provides victims and survivors of domestic and sexual violence with safe shelter, support counseling, group counseling, legal advocacy, community linkages and transitional housing. We need the help of our community to continue these lifesaving services to victims, survivors and their children.
We are grateful for your donation. Thank you!
DASI - Domestic Abuse & Sexual Assault Intervention Services
DASI has a 32-year history of competently providing high quality, comprehensive services to victims and survivors of domestic and sexual violence and their families, victims of human trafficking, and to domestic violence offenders through its DECIDE program.
In 1989, DASI opened the doors to an emergency shelter for women and their children who are survivors of domestic violence. DASI currently operates the emergency shelter, the Community Outreach Center, the Step by Step Transitional Living Program, the Sexual Violence Program and the DECIDE domestic violence offenders program.
DASI believes that all forms of violence and abuse are intolerable, and that social change is necessary to end interpersonal violence. Our mission is to foster mutual respect and healthy relationships by providing comprehensive services to survivors of domestic and sexual violence and their families, community education, prevention programs, and advocacy. DASI offers safety, hope, and options for individuals and families affected by domestic and sexual violence, and for the community at large.
If you or someone you know is in need of help, you can find more information at www.dasi.org or by calling our 24-hour hotline 973-875-1211. If you are interested in one of DASI's community education or prevention programs or would like more information about volunteer opporunities and ways you can support DASI, please call 973-579-2386.