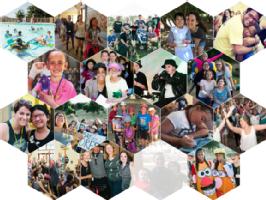 The Online Auction is Open!
The 4th Annual DPAF Silent Auction benefiting Camp Wonder is now open! The
auction runs from May 20, 2019, to June 8, 2019, at 1 PM EST, with proceeds going to Dermatology PA Foundation (DPAF) in order to support Camp Wonder. Auction items range from vacation getaways, dermatology tools & conferences, jewelry, to donated items guaranteed to delight and surprise.
Certain items will close out prior to the conference to allow those visiting to enjoy them while in town, although you are welcome to bid and use them at a later time.
So, tell your friends, family, community. Let the bidding begin!
Those bidders not in attendance can have the items mailed to them in lieu of picking up items on Sunday morning, June 9th. Your package if not picked up will be automatically mailed to the winner to the address used on file in your bidder profile.
Make Your Bid to Support Camp Wonder!
Now is your chance to not only get all the great items you want but to do it knowing you are helping support our organization and mission.
Each year the DPAF hosts an annual silent auction in honor of the Children's Skin Disease Foundation's (CSDF) Camp Wonder. Camp Wonder is a 1-week summer camp for children with severe to life-threatening skin diseases. The camp provides children with the unique opportunity to "just be a kid" away from the prying eyes of the public and those who may not understand their condition. The camp houses the campers and provides 24/7 medical staff to ensure the health and safety of children during their stay. Each year, the Foundation sets a goal of raising $20,000 from the proceeds of the Silent Auction. This goal allows us to sponsor 10 deserving children to attend camp as well as 2 PA volunteers. As part of our mission to provide philanthropic opportunities for PAs in dermatology, we send two PAs to volunteer and we provide them each with a travel stipend so that they can invest all of their energy into helping the camp kids.
Learn more about this amazing program by visiting Camp Wonder's website.