EBI's online auction ends tonight, December 4th, at 8 PM!
Picture yourself -- or someone in your life -- on an African safari, spending a night in an iconic hotel in San Francisco or Berkeley, two nights in Yosemite, three nights in Lake Tahoe, or a week in Mexico, going to a Warriors game, playing golf or tennis, wine-tasting, or experiencing theater or music in one of many Bay Area venues....and that's not all!
There are adventures to be had at great prices!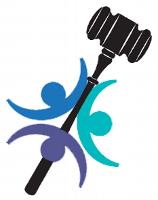 Proceeds will be used for services to individuals with autism and other developmental disabilities, and to adults who've become disabled as a result of health crises, accidents, and acts of violence.
EBI's goal is to assist individuals with disabilities to live and work as independently as possible.
Your participation makes a difference!
EVERY BID BRINGS US CLOSER TO THIS GOAL!