Featured Sponsor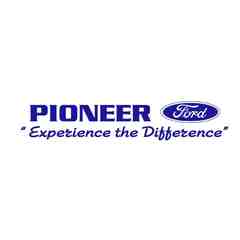 Pioneer Ford
The Grow Haralson Community Online Auction ends Monday, Oct. 26th at 8PM!
The 2020 Grow Haralson Community Online Auction presented by Pioneer Ford is now open. The auction will run from October 15, 2020 to October 26, 2020 at 8PM (EST).
Auction Items range from gift cards, holiday decor, venue rentals, sports memorabila, jewelry, golf, unique experiences and attractions, concert tickets, and much more.
Featured Items at the bottom of the page will change daily.
Some new items will be added over the next week so keep checking us out. AND, tell your friends, family, and co-workers by using the social media buttons on the items you they might bid on. Happy bidding!
Helpful Tips About The Auction:
Click "VIEW ALL ITEMS" to explore the over 125 items. Search the whole list or explore by categories or search by key word(s).
Be sure to "REGISTER TO BID" so you'll have a login email and password for easy sign in later.
You'll need to add your credit card in order to start bidding.
If you want to track items, you can ADD them to "MY ITEMS".
You can receive email or text notifications if someone has bid more than your top bid so you can consider raising your bid.
After The Auction Closes on Monday, October 26th:
Items will be awarded to the highest bidder at 8PM on Monday, Oct. 26th
Email notifications will be sent to the winning bidders. Winners can pick up their item(s) at the Greater Haralson Chamber's office on Monday, Tuesday, & Thursday from 8AM - 5PM.
Winners who prefer to pay shipping to have items delivered can email us and we'll contact them about shipping costs.
Gift certificates will be mailed to winning bidders at no cost.
Pioneer Ford is a proud to be the Presenting Sponsor!
Pioneer Ford is a dealership that truly delivers American cars with the values that make America great. These principles are shown in practice by the several awards Pioneer Ford boasts. Despite the short period of time that Pioneer Ford has been operating, they have won the prestigious President's Awards for Best Customer Service from Ford six times in 2009, 2011, 2012, 2013, 2014, 2015, and 2016. Every department in Pioneer Ford strives for excellence in all they do. The Financial Department has shown this by obtaining the Partners in Quality award for 6 years, which is the highest award Ford Credit can offer. Pioneer Ford has won 15 major awards in 8 years. Pioneer also ensures peace of mind in owning a vehicle with a Service Department that has sent 2 Master-Certified Technicians out of the 3 allowed from the state of Georgia, which holds over 2,000 technicians over the state, for the last 2 years to the prestigious Ford Technicians Challenge.